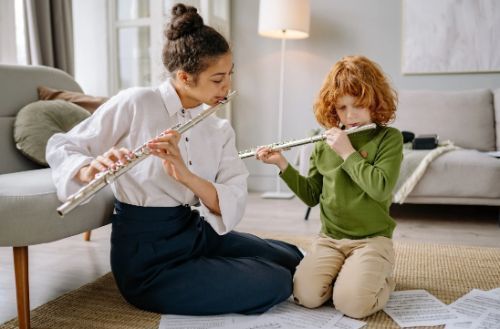 It's hard to believe that in a few short weeks, school will be out for the summer. This leaves many children dreaming of summer break, but also after a few weeks comes the inevitable—boredom. With parents possibly at work or preoccupied, many youth will turn to summer programs to keep them busy, which often involve mentorship components. 
Now is the perfect time to join a local or national organization as a mentor to help make a difference in the lives of kids around the world. Check out these top reasons you should become a mentor today.
It Keeps Kids Busy
If you're a parent, you know that keeping kids busy with supervised activities helps keep them out of trouble. Becoming a mentor means you're helping to occupy kids during months where they'd otherwise be bored. Plus, starting during the summer months allows you to try out mentoring and see if you'd like to continue with back-to-school mentoring programs. 
You Won't Just Be Teaching
Turns out, you'll learn a lot by becoming a mentor. You may go into the situation thinking that you're there to teach, but you can learn just as much from your mentee. Take the opportunity to see the world through their eyes. Younger generations tend to see things differently than older generations and that can be a beautiful thing. Take the time to listen just as much as you teach.
You'll Get to Experience New Things
Becoming a mentor is a fun way to step outside of your comfort zone. Mentoring is often more than just conversations, it involves experiences and activities the two of you can do together. You'll get to talk with your mentee about what they're interested in and try new things! Who knows—you may find a new hobby or calling.
Volunteering Is Good for the Soul
When you lend your time to do something out of the goodness of your heart, it releases endorphins and leaves you feeling good inside. Endorphins are good for both your mental and physical well-being. You may see mentoring as just another opportunity to do good for somebody else, but the truth is that it's also an opportunity to do good for yourself.
It Looks Good on a Resume
Sure, this point shouldn't be your sole focus for becoming a mentor, but it certainly does help your resume. Volunteering your time is something that can set you apart from other candidates on your next job application, just like taking part in a mentor program will look good on a mentee's resume.
Are you ready to jump in this summer? There are so many benefits to becoming a mentor that the possibilities are endless. Plus, who knows what you'll learn and discover about yourself along the way!