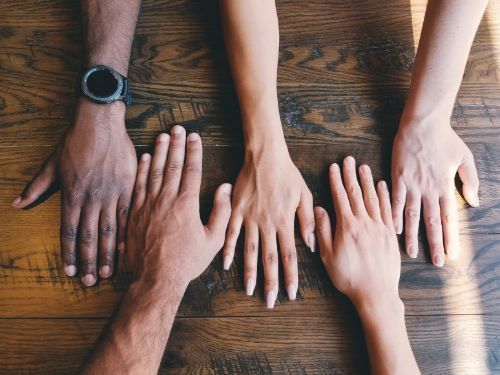 December is here, and it's the perfect time to recognize human rights all over the world and how you can help. December 10 is recognized as Human Rights Day, and the entire month of December is Universal Human Rights Month. Together, let's explore some of the most frequently asked questions around human rights, including what human rights are, the history of the holiday and how you can recognize the cause all month long. 
What Are Human Rights?
Human rights are exactly what the name suggests. They are rights that are believed to belong to every single human being, no matter their age, background, race, religion or any other identifying factor. 
What's the History of Human Rights Day?
Human Rights Day was established on December 10,1948. That's more than 70 years ago! The day commemorates the signing of the Universal Declaration of Human Rights, which is a document that established rights for all humans. An interesting fact about this document—according to UN.org, it is the most translated document in the world! Now, every year on December 10 is recognized as Human Rights Day.
What is This Year's Theme? 
Every year, Human Rights Day has a theme. This year, the theme is "EQUALITY —- Reducing inequalities, advancing human rights." The theme is focused on finding solutions to deep-rooted forms of discrimination. According to UN.org, this includes discrimination against women and girls, indigenous peoples, people of African descent, LGBTI people, migrants and people with disabilities, among others.
Why Should I Celebrate?
When we focus on ensuring human rights for every single person, the world also improves. Helping to champion human rights can lead to decreased poverty, increased equality, decreased conflict and so much more. 
How Can I Participate in Universal Human Rights Month and Human Rights Day?
Now that you know more, you can take the next steps and get involved! Some of the ways to get involved during this month and day include:
Find an organization and give back
Raise awareness and educate your loved ones
Talk about Human Rights Day and Universal Human Rights Month with friends
Volunteer at an organization helping promote this cause
How will you help spread the word or give back during Universal Human Rights Month? From volunteering to helping advocate and spread awareness, there are so many ways to get involved. Take the time to educate yourself and those around you. Doing so can help lead to some pretty big changes, like helping to fight poverty and more!